Books & Bubbly with Dr. Ro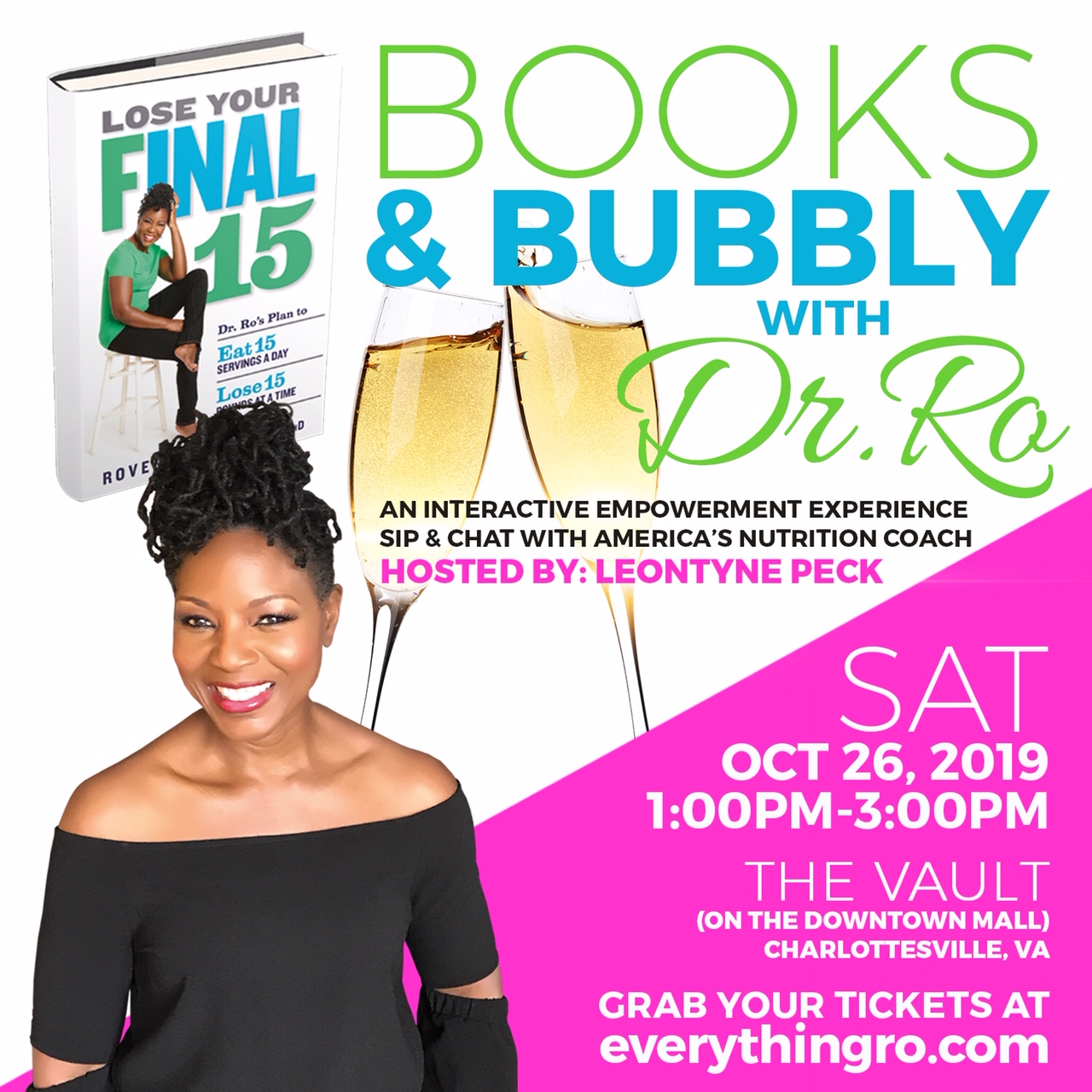 Sip & Chat with America's Nutrition Coach!
Books & Bubbly with Dr. Ro is an Interactive Empowerment Experience!
Poetry
Uplifting Empowerment Talk
Signed Copy of Dr. Ro's Lose Your Final 15 book
Sip Bubbly & chomp on small bites
Saturday, October 26, 2019, 1-3 p.m.
The Vault (on the Downtown Mall)
300 East Main Street
Charlottesville, VA 22902
Bring your Sister Circle! Be Empowered, Get Inspired, Get Lifted!